Andrew SleazyPig

Fan Page

Also known as: HungPig (RFC)

Andrew SleazyPig is a poz, bareback versatile top who's done 102 porn scenes and had sex with 34 different people on video (that we know of).
Twitter Handle: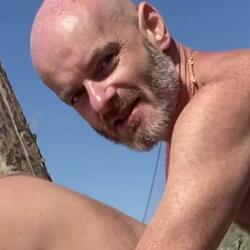 Stats/Details:
These stats are based on the data we have available to us. Our database is constantly growing, so in most cases these numbers are underestimates – the real numbers are higher.
Sites:

Raw Fuck Club

(102 scenes)
Scenes: 102

26 known anal scenes

Total top 21 times (81%)
Total bottom 2 times (8%)
Versatile 3 times (12%)
100% of his fuck scenes were bareback

1 known fisting scene

Has Had Sex With 34 People:

Danny Chase

,

Kieran (Dark Alley)

,

Clayton Torres

,

JS Toro

,

CJ Bearded Brit

,

Sean Monroe

,

Maxence Angel

,

Sergio Wilde

,

Alonkemey (RFC)

,

Ugo Mason

,

Ben GoldBart

,

Matt Goodlad

,

Ben Culo

,

Joe Martez

,

Ray Crosswell

,

Portus (RFC)

,

David Argent

,

Raw Rubber

,

Philipp Wants

,

James Winters

,

Cum Cub

,

Jason David

,

Joey (Dark Alley)

,

Brett Tyler

,

Portus Alpha

,

Said Leal

,

Jordyn Franco

,

Alex Cavill

,

Jake Rockard

,

Transylvanian Guy

,

rafapass4 (Dark Alley)

,

Roberta Cortes

,

FARAON G

,

MrMagic (Dark Alley)



Bottoming Stats:
Topping Stats:

Has fucked 19 people:

Alonkemey (RFC)

,

Ben Culo

,

Ben GoldBart

,

Clayton Torres

,

Cum Cub

,

Danny Chase

,

David Argent

,

James Winters

,

Jason David

,

Joe Martez

,

Jordyn Franco

,

JS Toro

,

Matt Goodlad

,

Portus (RFC)

,

Raw Rubber

,

Ray Crosswell

,

Sean Monroe

,

Sergio Wilde

,

Ugo Mason

He's barebacked 100% of the people he's fucked
Confirmed Loads Given: 16
13 different people have gotten his poz load in their ass:

Alonkemey (RFC)

,

Ben Culo

,

Ben GoldBart

,

Cum Cub

,

David Argent

,

James Winters

,

Jason David

,

Matt Goodlad

,

Portus (RFC)

,

Raw Rubber

,

Sean Monroe

,

Sergio Wilde

,

Ugo Mason