Boy Fillmore

Fan Page

Also known as: Boy Filmore

Boy Fillmore is a bareback versatile porn star who's done 44 porn scenes and had sex with with 66 different people on video (that we know of).
Twitter Handle: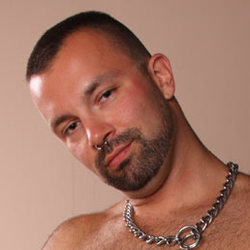 Stats/Details:
These stats are based on the data we have available to us. Our database is constantly growing, so in most cases these numbers are underestimates – the real numbers are higher.
Height: 6' 2" (

1.88m

)
First Year Active: 2001
Sites:

Raw & Rough

(43 scenes),

Raw & Rough

(1 scene)
Scenes: 44

20 known anal scenes

Total top 9 times (45%)
Total bottom 8 times (40%)
Versatile 3 times (15%)
100% of his fuck scenes were bareback

5 known fisting scenes
18 known piss/watersports scenes
3 known BDSM scenes

Has Had Sex With 66 People:

Rich Wrangler

,

Chris Long

,

RJ Parker

,

Jake Wetmore

,

Chuck Rockwood

,

Matt Sizemore

,

Kevin Mead

,

Jayson Park

,

Nick Roberts

,

Marco Cruise

,

Ray Dalton

,

Mario Cruise

,

Chris Kohl

,

James Aaron

,

Jim Ferro

,

Chad Brock

,

Sam Dixon

,

Jackson Reid

,

Adam Faust

,

Ramon Lopez

,

Rob Rodin

,

Marcelo Masko

,

Blake Daniels

,

Ethan Wolfe

,

Kyle Braun

,

Rex Valentino

,

Ken Byker

,

Dylan Hyde

,

Vito Mazola

,

Rico Aarons

,

Ryan Jaymison

,

Jay Dupree

,

Jae C

,

Butch Blackmore

,

Armond Rizzo

,

Dayton O'Connor

,

Dylan Saunders

,

Devan Bryant

,

Gavin McFate

,

Ryan Jamieson

,

Jon Shield

,

Aaron Summer

,

Hardcore

,

Cy Kohen

,

Dolf Dietrich

,

Cutler X

,

Leo Vega

,

Scotty Rage

,

Johnny Five

,

Parker (Dick Wadd)

,

Michael Phoenix

,

Ryan Jamison

,

Ro (Dick Wadd)

,

Wet (Dick Wadd)

,

Hot (Dick Wadd)

,

Hans Berlin

,

Ace Era

,

Hugh Hunter

,

Milan Gamiani

,

Damon Andros

,

Diego Tovar

,

Matt Hart

,

Aaron Hammer

,

Kurt Kaiser

,

David Edge

,

Ray Park



Bottoming Stats:

Has been fucked by 15 guys:

Blake Daniels

,

Dayton O'Connor

,

Devan Bryant

,

Gavin McFate

,

Hot (Dick Wadd)

,

Jake Wetmore

,

Jay Dupree

,

Jim Ferro

,

Johnny Five

,

Ramon Lopez

,

Rico Aarons

,

Rob Rodin

,

Ryan Jamison

,

Sam Dixon

,

Wet (Dick Wadd)

He's been barebacked by 100% of the guys who've fucked him
Confirmed Loads Taken: 5
5 different guys have cum in his ass:

Blake Daniels

,

Jay Dupree

,

Jim Ferro

,

Johnny Five

,

Ryan Jamison

,

Has been a piss bottom in 9 videos

Topping Stats:

Has fucked 11 people:

Armond Rizzo

,

Dylan Hyde

,

Dylan Saunders

,

Ethan Wolfe

,

Hot (Dick Wadd)

,

Jayson Park

,

Leo Vega

,

Marco Cruise

,

Parker (Dick Wadd)

,

Ramon Lopez

,

Rex Valentino

He's barebacked 100% of the people he's fucked
Confirmed Loads Given: 4
4 different people have gotten his load in their ass:

,

Dylan Hyde

,

Dylan Saunders

,

Marco Cruise

,

Parker (Dick Wadd)

Has been a piss top in 6 videos