Vander Pulaski

Fan Page

Also known as: Vander (ChaosMen)

Vander Pulaski is a bareback versatile porn star who's done 101 porn scenes and had sex with 92 different people on video (that we know of).
Twitter Handle: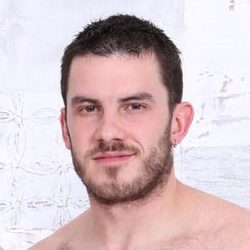 Stats/Details:
These stats are based on the data we have available to us. Our database is constantly growing, so in most cases these numbers are underestimates – the real numbers are higher.
Sites:

ChaosMen

(101 scenes)
Scenes: 101

26 known anal scenes

Total top 4 times (15%)
Total bottom 15 times (58%)
Versatile 7 times (27%)
100% of his fuck scenes were bareback

4 known solo scenes

Has Had Sex With 92 People:

Teddy Bear

,

Griffin Barrows

,

Espen (ChaosMen)

,

Patrick Rouge

,

Ransom (ChaosMen)

,

Valentin Petrov

,

Mitch Matthews

,

Eli Hunter

,

Cooper Reed

,

Jake Lyons

,

Troi (ChaosMen)

,

Bay (ChaosMen)

,

Heath (ChaosMen)

,

Van (ChaosMen)

,

Foster (ChaosMen)

,

Solomon (ChaosMen)

,

Micah (ChaosMen)

,

Jamison (ChaosMen)

,

Silas (ChaosMen)

,

Darius (ChaosMen)

,

Curtis (ChaosMen)

,

Tobin (ChaosMen)

,

Kristopher (ChaosMen)

,

Nash (ChaosMen)

,

Taylor (ChaosMen)

,

Austin (ChaosMen)

,

Clay (ChaosMen)

,

Zane (ChaosMen)

,

Jordan (ChaosMen)

,

Jet (ChaosMen)

,

Braxton (ChaosMen)

,

Glenn (ChaosMen)

,

Bentley (ChaosMen)

,

Tegan (ChaosMen)

,

Pax (ChaosMen)

,

Wren (ChaosMen)

,

Palmer (ChaosMen)

,

Lorenzo (ChaosMen)

,

Jon (ChaosMen)

,

Zale (ChaosMen)

,

Jordan Cleary

,

Corban (ChaosMen)

,

Mason Lear

,

Jacen Zhu

,

Jerome (ChaosMen)

,

Aidan Anthony

,

Easton (ChaosMen)

,

Antonio Cervone

,

Barton (ChaosMen)

,

Gordon (ChaosMen)

,

Michael Shores

,

Michael Mission

,

Wright (ChaosMen)

,

Johannes (ChaosMen)

,

Oliver (ChaosMen)

,

Logan Sparks

,

Solomon Aspen

,

Clyde (ChaosMen)

,

Jacek (ChaosMen)

,

Allen (ChaosMen)

,

Carmine (ChaosMen)

,

Gavin Sevin

,

Kirk (ChaosMen)

,

Aries (ChaosMen)

,

Ace Kidman

,

Santoro (ChaosMen)

,

Jeremy Ace

,

Zarek (ChaosMen)

,

Sage (ChaosMen)

,

Dusty (ChaosMen)

,

Peyton (ChaosMen)

,

Ulysses (ChaosMen)

,

Atticus (ChaosMen)

,

Amador (ChaosMen)

,

Rylan (ChaosMen)

,

Claudio (ChaosMen)

,

Franco (ChaosMen)

,

Adam Cub

,

Shepherd (ChaosMen)

,

Phineas (ChaosMen)

,

Alonso (ChaosMen)

,

Ronin (ChaosMen)

,

Toby Jacobs

,

Caspar (ChaosMen)

,

Phillip (ChaosMen)

,

Calhoun (ChaosMen)

,

Rydell (ChaosMen)

,

Kevin Texas

,

Basil (ChaosMen)

,

Denver Dubois

,

Roman Laurent

,

Jake Ducati



Bottoming Stats:

Has been fucked by 24 guys:

Alonso (ChaosMen)

,

Amador (ChaosMen)

,

Antonio Cervone

,

Austin (ChaosMen)

,

Clay (ChaosMen)

,

Corban (ChaosMen)

,

Curtis (ChaosMen)

,

Darius (ChaosMen)

,

Denver Dubois

,

Heath (ChaosMen)

,

Jake Ducati

,

Jordan (ChaosMen)

,

Jordan Cleary

,

Micah (ChaosMen)

,

Nash (ChaosMen)

,

Palmer (ChaosMen)

,

Pax (ChaosMen)

,

Roman Laurent

,

Solomon (ChaosMen)

,

Taylor (ChaosMen)

,

Tegan (ChaosMen)

,

Troi (ChaosMen)

,

Valentin Petrov

,

Zarek (ChaosMen)

He's been barebacked by 100% of the guys who've fucked him
Confirmed Loads Taken: 7
6 different guys have cum in his ass:

Denver Dubois

,

Jordan (ChaosMen)

,

Micah (ChaosMen)

,

Nash (ChaosMen)

,

Pax (ChaosMen)

,

Roman Laurent

,

Has been a piss bottom in 1 video

Topping Stats:

Has fucked 11 people:

Antonio Cervone

,

Darius (ChaosMen)

,

Eli Hunter

,

Heath (ChaosMen)

,

Jake Lyons

,

Kristopher (ChaosMen)

,

Micah (ChaosMen)

,

Silas (ChaosMen)

,

Valentin Petrov

,

Van (ChaosMen)

,

Zarek (ChaosMen)

He's barebacked 100% of the people he's fucked
Confirmed Loads Given: 3
3 different people have gotten his load in their ass:

,

Eli Hunter

,

Jake Lyons

,

Van (ChaosMen)