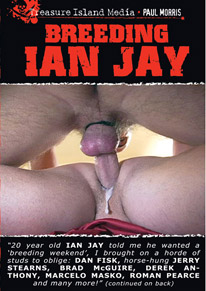 There's a new Treasure Island video out - Breeding Ian Jay and I have to say I love the theme and hope they do a lot more like this... A 20 year old kid, Ian Jay, gets knocked up by a bunch of Treasure Island's tops... If I'm counting correctly he gets cum in his ass from at least a dozen guys.
I wouldn't exactly call Ian Jay a twink, but at 20 he's about the closest they've come so far... I've always wanted Treasure Island to start breeding twinks and glad to see they're finally getting there. According to their blog, there's a cute 19 year old on his way as well...
I mean more and more teens are making sexual decisions sooner and sooner, so it looks like we'll see more of these young pigs going all the way and being good Treasure Island style gangbang bottoms. Hopefully in a few years they'll have a whole series of twinks who do gangbang videos for their 18th birthday parties. It'll be a right of passage for good young pigs...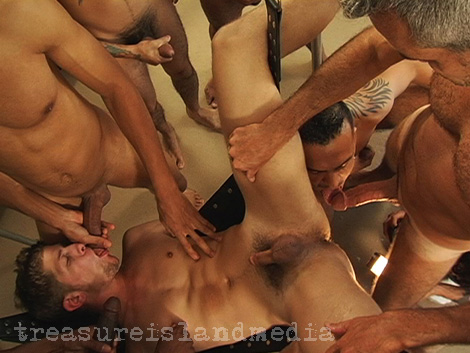 For now the only place to can buy the video is Treasure Island's site. The price is marked down to $49 until February 15th, after which is will go up to $59.
View the full scene on TreasureIslandMedia.com
18 U.S.C 2257 Record-Keeping Requirements Compliance Statement