Just for those of you who think I shouldn't be encouraging
that 18 y.o. to be a cum hole to take loads
, here's a video from
JasperEmerald.com
showing Jasper fucking a "kid" named Eddy Starr who just turned 18. Let's just say I think some guys are ready at 18 and possibly even a little sooner (like Brent Corrigan who started into bareback porn at 17).
And it's not even like they have to be all that sexually experienced. In this case Eddy had just come out of the closet, he'd never even sucked dick before and here he is starting life as a bareback porn star. A lot of sex is in your head and even if you haven't done it, you know when you're ready for it.
Eddy doesn't actually take Jasper's load up his ass in the video (isn't Jasper poz?), instead he gets an oral load and swallowed it all... Wonder how long it will be before he starts getting cum in his ass?
[Just a clarification - Apparently Jasper is neg (so says someone on Twitter who says they know someone close to Jasper). So don't read too much into this scene. I left my question in about his status above just because it was an honest question I had as I was writing up the scene. We now know the answer to that question.]
Jasper Emerald's site used to be very amateur but I thing he brought some people in to make it better and it's more professional now while still being true to it's amateur roots. Check it out and see Jasper teach teen cum slut Eddy to take loads.
Any 18 (or 19) y.o. guys in NYC wanna get fucked? We can videotape it!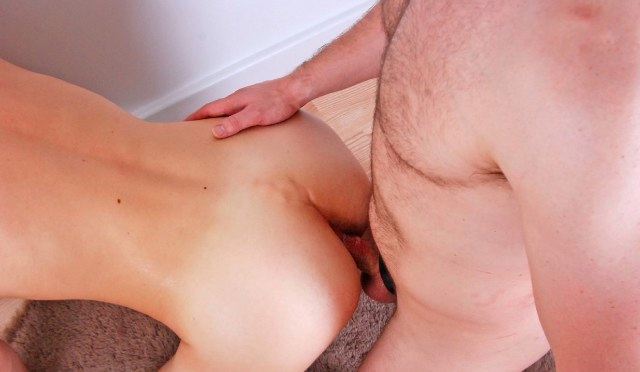 View the full scene on JasperEmerald.com

18 U.S.C 2257 Record-Keeping Requirements Compliance Statement